We actually gain weight while traveling — but these perfumes create a totally slenderizing illusion!
Are you ready to have your world rocked? Believe it or not, certain perfumes cause men to think we're much thinner than we actually are. How is this scientifically possible, and, far more importantly, where can we buy this bottled magic?
A recent study by the Smell and Taste Treatment and Research Foundation claims that wearing a spicy floral fragrance can make a woman appear 12 pounds thinner to men than she actually is. "It acts as the olfactory equivalent to vertical lines," explained Alan Hirsch, a neurologist at the STTRF (re: you look as skinny when you wear vertical stripes as you look heavier when you wear horizontals).
This is revolutionary study is, of course, important in everyday life, but triples in importance while you're traveling. You're bloated from the plane, your clothes are rumpled and the exhaustion bags under your eyes are heavier than the suitcases you're toting around town. All these elements conspire to make you look heavier, and if you're a single girl on a mission to meet a man, the last thing you want is to be looking your worst, or heavier than you really are.
The spicy-floral skinny discovery is going to be your saving grace. The good news is that you can buy most perfumes *virtually anywhere in the world. For example, if you've – horror of horrors – forgotten your bottle at home, you can always pick up a replacement bottle in duty-free. Hallelujah! So what slimming scents should you get immediately, and where do you buy them? Luckily I love you enough to have done the research. Read on to find out where you can buy bottled hope!
#1 Christian Dior New Look 1947
This scent from iconic French designer Christian Dior has a profusion of flowers - Indian Tuberose, Turkish Rose, Sambac Jasmine, Ylang Ylang and Tuscan Iris – over a sensual woody bottom note, enveloped in Vanilla from Madagascar.
$225 per 8.5 oz at www.dior.com/beauty/usa
#2  David Yurman Exotic Essence
American jewelry designer David Yurman's new Exotic Essence has notes of Sandalwood, Soft Musk, Peach Skin, Casablanca Lily, Rose Petals and Patchouli.
Eau de Toilette Spray, $85 per 3.4 fl. oz. at Bloomingdales.com
#3 Ralph Lauren Notorious
This sparkling spiced scent from American designer Ralph Lauren has top notes of Black Currant, Spicy Pink Peppercorn and Italian Bergamot, Mid Notes of Chocolate Cosmos, White Frost Peonies, Fiery Carnation and whiffs of Patchouli Musk, Vanilla and Orris.
#4 Space NK Laughter Nuit
Meant to evoke the mystery of Marrakech, Morocco, this heady fragrance is a blend of Incense, Cedar, Musk, Grapefruit and Bergamot layered with Violet, Saffron and Cinnamon. Yum.
Eau de Toilette Spray, $60 per 1.7 oz., www.spaceNK.com
#5 Santa Maria Novella Frangipane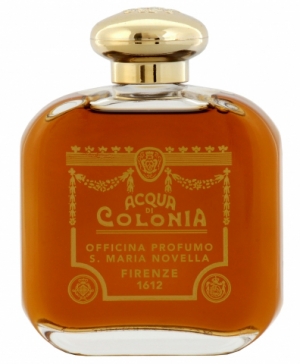 This perfume, which was created by Dominican monks, has strong top notes of Thyme and Nutmeg, a heart of Frangipani (Plumeria), Orris Root, Rose and Tuberose with a base of Sandalwood and Peru Balm.
Eau de Cologne, $110 per 3.3 oz., www.lafcony.com
#6 Demeter Cannabis Flower
No, you can't actually smoke this — and it's a great, affordable alternative to a higher-end perfume. This fragrance smells like the shredded flowers of Cannabis Sativa: predominantly floral with a hint of spice. Miley Cyrus would certainly enjoy it!
Cologne Spray, $20 per 1 oz., www.DemeterFragrance.com
#7 Trish McEvoy #6 Mandarin & Ginger Lily Eau de Toilette
This energizing scent from makeup master Trish McEvoy is a tantalizing blend of mandarin and ginger lilies — spicy and sweet!
Eau de Toilette, $80 per 1.7 oz., www.trishmcevoy.com
#8 Banana Republic Wildbloom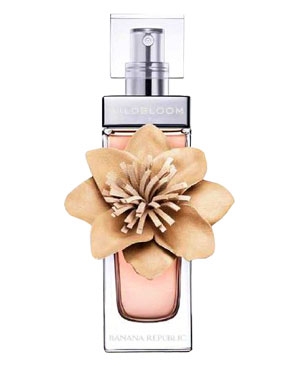 A chic, seductive and affordable scent with fruity top notes of Guava, Pear Skin, Kumpquat and Pink Grapefruit, flowery heart notes of Watery Hydrangea, Hawaiian Pikake, Blue Orchird and Wild Camellia, and spicy base notes of Patchouli, Sandalwood, Oud Wood, Radiant Musk and Pink Suede. Seductive and surprising.
Eau de Parfum, $48, Available at Banana Republic stores nationwide