He'll be most likely to have an affair in these seven European cities
I'm sure you've all heard the myth that only 1% of all Americans have passports. Maybe we perpetuate this because we feel better about ourselves being in such an elite group of world travelers or because we're too lazy to Google. But the numbers have changed, people. According to CNN, 30% of us — roughly 308 million Americans — have now joined the international club. I'm not giving y'all too much credit though, as 50% of these passport holders don't go any further than Mexico or Canada, destinations that didn't require a passport until 2007. At any rate, that means that only 15% of the entire country travels to Europe. Those rare souls include college students who want to drink underage, cultured elderly folk, single gals on the prowl and businessmen. If your boyfriend/husband happens to fall in the latter category, watch out, particularly if he's flying to one of these seven countries. Why? These locales have become the de rigueur for clandestine international affairs.How do we know this? Gleenden.com, a site self-describe as "the premier international dating website for married people," conducted  a survey regarding the best European cities to cheat in while on a business trip. According to Reuters, in order to participate in the survey, users had to be between the ages of 30 and 55 with an income of at least 50,000 Euros ($70,782) a year.
Fact: there is one place in particular that you want to make sure your dude stays far, far, far away from. And if he doesn't, then make sure he gets tested for STD's as soon as he's back in the States. And then dump his ass as far as you can say 'tricheur.'
So which European cities have become playgrounds to the unfaithful American businessman?
#7 BERLIN, GERMANY
The wall may have fallen down, and so will your marriage if work takes him here.
#6  GENEVA, SWITZERLAND
Why do rich international travelers like to have their affairs in Geneva? It's one of the most expensive countries in the world — the cost of living and quality of life are both extremely high. All your bankers are heading here. Just saying.
#5 LONDON, U.K.
As a woman, I can well understand why female international travelers would want to sleep with an Englishman — they're hot! It appears that men are suckers for the British accent as much as we ladies are.
#4 BRUSSELS, BELGIUM
Belgium's capital also acts as headquarters to both the EU (European Union) and NATO (North Atlantic Treaty Organization), which means it's rife with politicos and diplomats who want to stray — and drink a lot of tasty lager. Perhaps the two go hand-in-hand?
#3 BARCELONA, SPAIN
This city is muy caliente — as are the women who live there. Watch out: a saucy Spanish lover may just be his fantasy…and your worst nightmare.
#2 MILAN, ITALY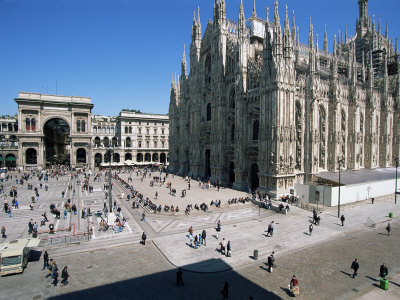 Who doesn't love the Italians? The country is all about amore, after all, and its very hard to resist the Italianos…
#1 PARIS, FRANCE
This is hands down the number one place that most world-travelling businessmen choose to have their affairs of the heart (they're thinking with their heads, too, just not the one on top of their necks). 52% of the 1000 men polled said gay Paree was their favorite place to get it on. It's a city for lovers, all right, and that includes the clandestine ones. KEEP YOUR MEN AWAY FROM THE CITY OF LIGHT! But you can go there yourself. That's cool. Because really, who doesn't love Paris?
LAURA