What are you thankful for this year?
Thanksgiving is the one time of year that each and every American can relate to. Regardless of what religion we happen to be, it's a time of togetherness, of family, of love. Naturally, this day makes me ruminate on how much I have and what I'm grateful for. So here it is, LoveTrekkers. Behold the long and meandering list of things I'm thankful for.

Independence

Passion

Clarity
My Family & Friends

Inner & Outer Strength

Curiosity

The Beach

Inner Strength

Desire
Choosing To Work For Myself

The Ability To Change

The Capacity To Love

That I Can Still Challenge Myself

Fearlessness

Hope

I may have not found the right man for me just yet, but I truly believe that he is out there. Unlike last year at this time I do not have a boyfriend. I'm alright with that for one very important reason: I now have the added bonus of self-awareness and relationship wisdom.
I am lucky to have learned that I can be alone and be happy with my singledom. I am pleased that I now know how to walk away from a bad situation without regrets. I am grateful to have acquired enough inner strength that I can look at love — or a lack of it — without rose-colored glasses.
I am thankful to know that, no matter what, I'll be OK.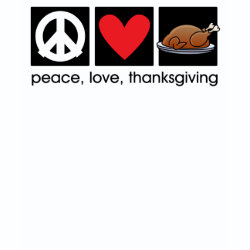 LAURA
And on that note, I'll leave you with a song that's always made me feel good, feel strong. If you've ever felt grateful to rely on yourself and emerge from your heartbreak a stronger person, please listen to these lyrics.