Not all surfers act like Spicoli!
Everyone knows I have a thing for surfers — aesthetically, that is. They have hot bodies, good hair, and they look like graceful Greek Gods when they ride that perfect wave. But as for dating a surfer? I would have said HELL.TO.THE.NO. Until I read an NPR story crushing my stereotype that all surf pros were either a) narcissistic b) self obsessed c) loners d) only interested in riding giants (and not the supermodel kind, either). In the California hippie town of Santa Cruz, smart surfers exist. Who knew?
According to the report, some very determined surfers — who also happen to be council members, business owners and conservationists, have turned their coastal stretch of The Golden State into a reserve.
These gents have turned popular surfing spots like Pleasure Point into areas that comprise a World Surfing Reserve.
Says executive committee member Dean LaTourette: "A lot of times, we'll come across these development projects when they are well under way, already have gone through approval processes. So World Surfing Reserve is a way to get ahead of the curve."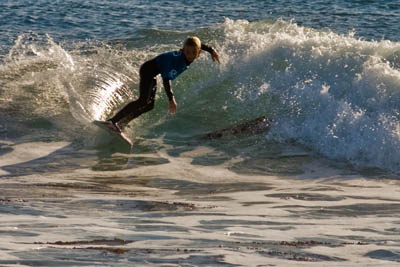 The council includes public officials, conservationists and representatives from Santa Cruz's multimillion-dollar surf industry like O'Neill Wetsuits marketing executive Brian Kilpatrick.
He says: "Anything that's going to affect the ability to get in the water and stay in the water as long as possible is a top priority for us."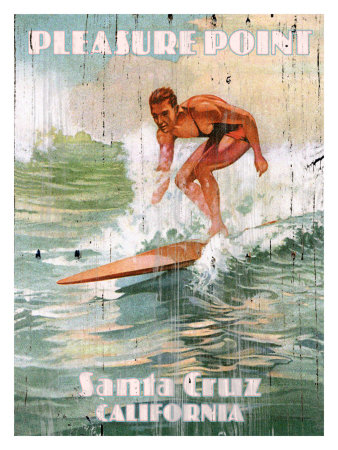 But there's more good news: Santa Cruz surfers not on the stewardship council may be required to grow up and get responsible, as there's a good chance they'll have to sit in on planning and zoning meetings.
So hearing any surfer repeatedly say "Yeah, brah, I caught some sick air while ripping that wave…I was totally in THE ZONE!" will be, like, totally worth it in the end. He does have something inside his head other than HOT air.
I think.