Music brings people together, does it not? 
Ever since my friends Michael and Sally told me they met at Coachella five years ago, I've thought they were impossibly cool (not that I didn't already, but you get what I'm saying, eh?). I'm like those girls you'd make fun of from that "Shit LA Girls Say" video: my love for Coachella runs deep. I talk about incessantly, annoyingly and then spend the entire day camped out cooing over Grace Potter and Childish Gambino. What-ever. That said, I also childishly want to meet a guy who likes ferris wheels and plopping down to arm dance just as much as I do – and I want to meet him there. 

But you know, I pipe dream a lot. Always have. Michael and Sally's romance might just have been one of those rare, lasting relationships you hear about in fairytale books and never actually happens to you — until I read a story on People.com, no less, saying that love was in the thick, dusty, musical air for another couple, as well.
That would be Breaking Bad star Aaron Paul and fiancee Lauren Paersekian.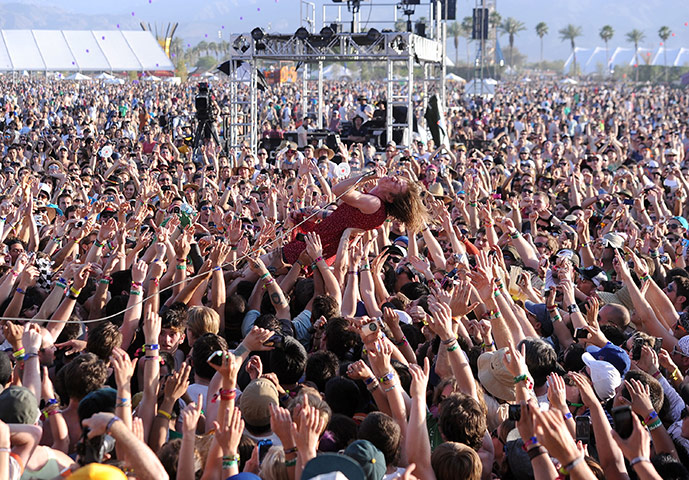 The Emmy winner revealed: "We'd met at Coachella, became friends. And then a year later, we fell in love at Coachella. We ran off together at Coachella. You know, first kiss on the Ferris wheel sort of thing."
He proposed in Paris on New Year's Eve. No dusty ankle boots, booty shorts or aggressive head bands there, my friends. They found love while the music played.
I wonder what song was playing during their first kiss. I wonder the same thing for myself (oh yes, it will happen one year before I turn 40). With my luck, it will probably be Justin Bieber.